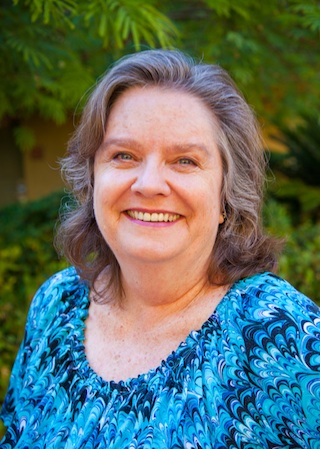 For as long as I can remember, I've loved playing with puzzles and all things logical and organized.  Besides the obvious connection to Math (my favorite subject at school), that includes the not so obvious connection between Music, Math, and Logic.  Many years ago when I lived in a young woman's body, I mastered a reasonable level of proficiency on the keyboard.  I can still feel the thrill of playing Bach Fugues on a pipe organ: the beauty of a central theme starting alone with the right hand on one keyboard, then the left hand would pick it up on the second keyboard, and finally, my feet on the base keyboard would come booming in, skillfully weaving everything together in majestic harmony vibrating through my body as I became a part of turning Bach's brilliance into magnificent sound that resonated joyfully with every fibre of my being.
For reasons that may have had more to do with my head than my heart, I chose a corporate career in Information Technology where I did have lots of opportunity to play with systems and logic.  Though I loved that part of my career along with the many wonderful people I got to work with, I wasn't quite as enchanted with corporate politics.  I'm your archetypal Idealist, and have always felt that there has to be a better way to work – a way to be nice to people, to encourage them, value what they do, treat them with respect and appreciation, and help them grow; a way to collaborate and create worthwhile systems rather than being tied up in beaurocracy and red tape with regulations that didn't make practical sense.
When I took time to think about it, I noticed that some of my best experiences at work, besides having fun playing with technology and systems, had to do with people.  They came to me with things that mattered – to talk about problems at work and at home and there was no greater feeling of accomplishment than having someone tell me they felt better after spending time with me.
After being laid off from my most recent corporate job in August 2010, timing was perfect to pursue my dream of working with people and I signed up for life coach training.  Besides all the things I've learned about myself, and the wonderful people I've met, the unexpected gift was discovering that I can combine my love of puzzles and logic working with creative, warm, talented people who are pursuing their dreams, aren't necessarily that enchanted by technology, but who do have a message to share with the people who need what they're offering.
Though I haven't played Bach on a pipe organ for many years, I get the same thrill playing with websites and weaving all the pieces together into a whole that lights up my entire body with the joy of it.  You, your dreams, me: designing and creating a website and services to showcase what you do.  Big smile in my soul!
Highlights of my work experience
8 years website design and online business technical services.
30 years working in Information Technology.
15 years' experience in meeting planning, facilitation, and documentation.
14 years' project management experience.
Practical experience in the IT environment: project management, quality assurance, business and systems analysis, process engineering, structured application programming, customer service, help desk implementation and management, and functional team management.
Education
Martha Beck, Inc – Certified Martha Beck Life Coach.
UC Berkeley Extension – Project Management Certificate.
University of South Africa (UNISA), Pretoria, South Africa. Bachelor of Science degree (B.Sc.) – Majors: Computer Science, Information Systems, and Mathematics.
Helderberg College, Somerset West, South Africa. Teaching Diploma – Subjects: High School Mathematics.