When thinking about your new or re-designed website can you relate to any of the following?
technology is not your favorite thing and you'd rather delegate all things website-related to a trusted partner who understands what you want and will make that part of your business easy and fun.
you have spent a small fortune working with very smart

people who didn't get what you wanted

,

talked right over your head

, and didn't give you what you want for your website.
you have an idea of what you would like for your new website or re-design of your current site, but the thought of getting from where you are now to what you want for your site makes you want to reach for chocolate, the TV remote control, or your avoidance practice of choice.
you know what needs to be done and are pretty good at taking care of all things technical yourself, but you'd rather spend time planning new programs, working with your clients, and growing your business than getting distracted with the back-end process and trying to figure out the trickier bits that are a little beyond your skill level.
you have a good feel for what you want, but don't particularly enjoy working in isolation and would love to have a partner to bounce around ideas, help you set deadlines, and get the work done.
If any of the above resonate with you, then let's talk about how we might work together to create your website.
I'll use

my gifts

of

technical expertise

, and exceptional customer service and support to hear what you need and turn your ideas into the website and systems that will give you what you need.
I'll explain options and services in language you can relate to.
I'll be

patient when concepts don't make sense to you

and find a different way to explain until you do understand.
We'll look at your intentions for your site, listing them out and refining until they feel exactly right.

With my help you will

map out your vision

and

we'll discuss the options. 

Then

I'll take care of the "how" making the process easy and fun.
We'll make it happen – turning your vision into reality with a site that feels perfect for you.
If you like the sound of that, send me a note and let's talk.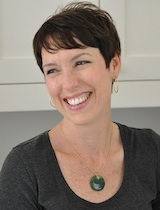 "I love working with Maryna.  Not only is her work excellent, she is a joy to work with.  She is a soul soother.  I get anxious about anything to do with tech, so I reach out to her and she's always there, ready to calm me down with her cheerful, serene, "Sure, I help with that" attitude!  Maryna responds quickly and thoroughly to all my requests.  She accomplishes tasks quickly and is unflappable about changes of direction.  She respects my budget, giving me a sense of how much time certain tasks will take.  Finally, the quality of her work is excellent.  I am thrilled with everything about the website she made for me!"
~
Allison Mecham Evans
Your Personalized Quote
Do you have a fair idea of what you're looking for?
Would you like to review your wish list to find out what's possible?
Do you need an idea of how your wish list might fit your budget?
Contact me and we'll go over everything so I can put together a personalized quote just for you.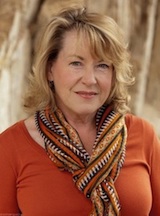 "Working with Maryna is a dream for anyone who wants to set up and maintain a website! Not only does she really know the technical side of it, but unlike many technical people, she is very creative. She knew just the right questions to ask to get what I really wanted out of me–even when I couldn't describe it. For my website, those things I want to do myself–she explains in a way I can understand. And those "behind the scenes" things I don't want to do–they just get done without me having to worry about it. Working with Maryna is easy, efficient, soul-nurturing, and just plain fun! I can't imagine developing or maintaining a website without her!"
~
Susan C Foster