Creating a WordPress Admin account
Follow these steps to create a WordPress Admin account for me for your site.
Start by logging on to your WordPress Dashboard.
Go to Users / Add New
Fill out the New User Form with the details below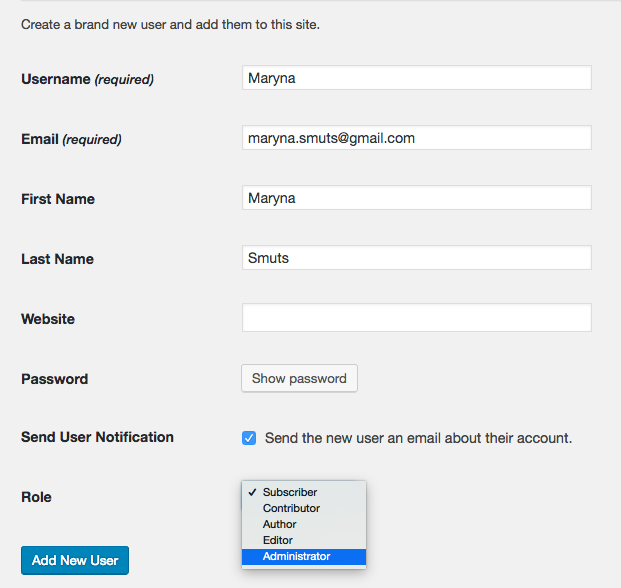 You can copy / paste this email address: maryna.smuts@gmail.com
The Administrator Role is essential and you'll also want to be sure the Send User Notification box is checked. Once you're done, click the Add New User button and your WordPress Account will add me as a user and email me a link where I'll be prompted to create a password.
That's it! We're all set.
The only other thing you may want to do is send me an email message letting me know that you created the account so I can check my Spam folder if the WordPress email doesn't show up.