When thinking about your new or re-designed website can you relate to any of the following?
technology is not your favorite thing and you'd rather delegate all things website-related to a trusted partner who understands what you want and will make that part of your business easy and fun.
you have spent a small fortune working with very smart

people who didn't get what you wanted

,

talked right over your head

, and didn't give you what you want for your website.
you have an idea of what you would like for your new website or re-design of your current site, but the thought of getting from where you are now to what you want for your site makes you want to reach for chocolate, the TV remote control, or your avoidance practice of choice.
you know what needs to be done and are pretty good at taking care of all things technical yourself, but you'd rather spend time planning new programs, working with your clients, and growing your business than getting distracted with the back-end process and trying to figure out the trickier bits that are a little beyond your skill level.
you have a good feel for what you want, but don't particularly enjoy working in isolation and would love to have a partner to bounce around ideas, help you set deadlines, and get the work done.
If any of the above resonate with you, then let's talk about how we might work together to create your website.
I'll use

my gifts

of

technical expertise

, and exceptional customer service and support to hear what you need and turn your ideas into the website and systems that will give you what you need.
I'll explain options and services in language you can relate to.
I'll be

patient when concepts don't make sense to you

and find a different way to explain until you do understand.
We'll look at your intentions for your site, listing them out and refining until they feel exactly right.
We'll do energy work to lock in those intentions with a beautiful soul chart creating an energetic bridge between where you are now and where you want to be!  I'll take you from no website (or one that wants a makeover) to launching your new site that radiates the energy of YOU.

With my help you will

map out your vision

and

we'll discuss the options. 

Then

I'll take care of the "how" making the process easy and fun.
We'll make it happen – turning your vision into reality with a site that feels perfect for you.
If you like the sound of that, send me a note or set up a FREE 30 minute call and let's talk.
Ways to work with me
Your Ideal Website
Everything you want with lots of bells and whistles thrown in.  Take a look at what's included in the comparison table below.
Investment: Starting at $2,100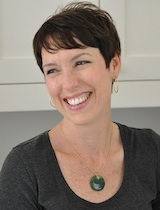 "I love working with Maryna.  Not only is her work excellent, she is a joy to work with.  She is a soul soother.  I get anxious about anything to do with tech, so I reach out to her and she's always there, ready to calm me down with her cheerful, serene, "Sure, I help with that" attitude!  Maryna responds quickly and thoroughly to all my requests.  She accomplishes tasks quickly and is unflappable about changes of direction.  She respects my budget, giving me a sense of how much time certain tasks will take.  Finally, the quality of her work is excellent.  I am thrilled with everything about the website she made for me!"
~
Allison Mecham Evans
Starter Website
You're not quite ready for the full deal, but would like a basic site that will give you what you need now and provide a solid foundation that can be expanded when you're ready.  Take a look at what's included in the comparison table below.
Investment: Starting at $1,300
Your Personalized Quote
You would like a little more than the Starter Website, but not the full Ideal Site, or perhaps your requirements don't quite fit what I offer.  Contact me, we'll look at what you need and put together a personalized quote just for you.
Book time on my calendar for a complimentary consultation
What do you get for each option?
| | | |
| --- | --- | --- |
| Feature | Your Ideal Website | Starter Website |
| Discovery coaching session with energy work to anchor in intentions for your website. | | |
| Infinity Soul Chart for energetic support of the process of designing and launching your site. | | |
| Up to 2 requirements review and status update calls. | | |
| WordPress installation on Hostgator (or comparable CPanel Hosting Service). | | |
| Thesis theme ($40 value – client side license included) installation and setup. | | |
| Up to 5 information pages – you supply the content. | | |
| Page templates for front page, blog posts, standard page with sidebar, page without sidebar. | | |
| Responsive Design (your site adjusts well to different platforms such as cell phone and iPad) | | |
| Up to four sidebar widgets with your photo, mini bio, social media links, recent blog post links, certifications, etc. | | |
| Installation and setup of plugins for blog sharing, secure contact form, and Akismet for blog spam prevention. | | |
| SEO configuration for site and key pages. | | |
| "How To" Manual describing with simple instructions and pretty pictures (right from your own WordPress Dashboard) how to create your own blog posts, use post categories and tags to optimize SEO, add images to your posts, and make simple changes to your web page content. | | |
| Configuration of your business email account (yourname@yourwebsite.com) | | |
| Up to 5 requirements review and status update calls. | | |
| Design and branding for your site including logo, colors, and flexible placement of widgets, multiple opt ins, etc. | | |
| Custom Fonts for headings | | |
| Up to 15 information pages – you supply the content. | | |
| Up to 3 additional page templates allowing your site to have variations such as pages with no navigation menu, pages with unique information at the bottom of pages, etc. | | |
| Unlimited sidebar widgets wherever you'd like them: sidebar, footer, header area, within specific pages, etc. | | |
| Setup of email Marketing Functionality using AWeber or MailChimp with multiple opt in options. | | |
| Setup of AWeber or MailChimp Mailing List with branding linked to your site, opt in auto responder messages and a newsletter template. | | |
| Integration between your site, PayPal, and AWeber or MailChimp with automated functionality for payment of services. | | |
| eStore Shopping Cart ($50 value) functionality with up to 5 "products" configured and tested.  You can use these for coaching sessions, teleclass reservations, anything you like. | | |
| Set up automated functionality for clients to reserve time on your calendar | | |
| Configuration of an Online Form ($50 value).  You choose what you'd like to do with it – testimonial / feedback form making it easy for clients to give you feedback, pre coaching questions for clients, surveys, etc.  We'll configure up to 2 forms and you can always add more later. | | |
Payment Options
Contact me if you'd like to discuss payment options.
Please note that these packages do NOT include the cost of tools such as domain registration, website hosting, email marketing (AWeber or MailChimp), or paid services for calendar management such as TimeTrade, etc.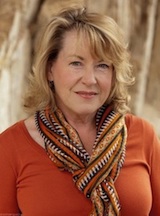 "Working with Maryna is a dream for anyone who wants to set up and maintain a website! Not only does she really know the technical side of it, but unlike many technical people, she is very creative. She knew just the right questions to ask to get what I really wanted out of me–even when I couldn't describe it. For my website, those things I want to do myself–she explains in a way I can understand. And those "behind the scenes" things I don't want to do–they just get done without me having to worry about it. Working with Maryna is easy, efficient, soul-nurturing, and just plain fun! I can't imagine developing or maintaining a website without her!"
~
Susan C Foster